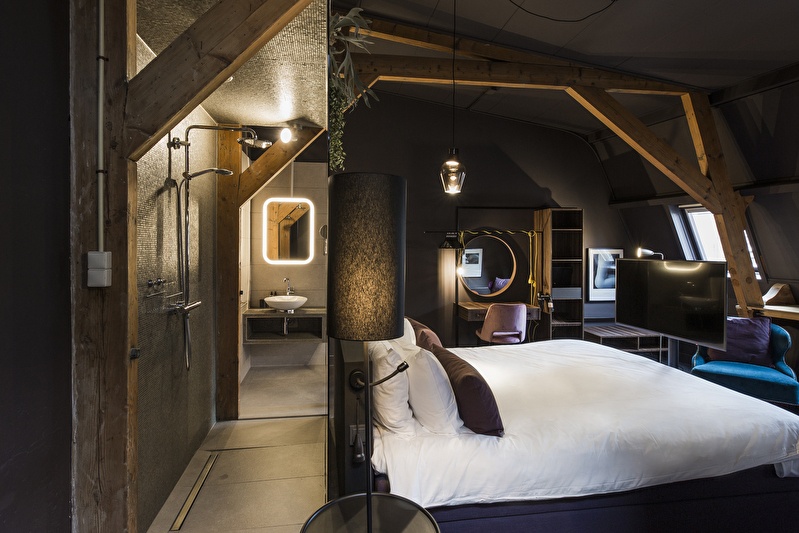 Our attractive hotel rooms
The interior design of the rooms is a unique combination of modern and vintage styles and offers richly decorated luxury with a playful wink and the occasional frayed edge. A fabulous environment that surprises and invites you to relax, enjoying the luxurious bathroom facilities and the comfortable beds surrounded by special details in a surprising decor.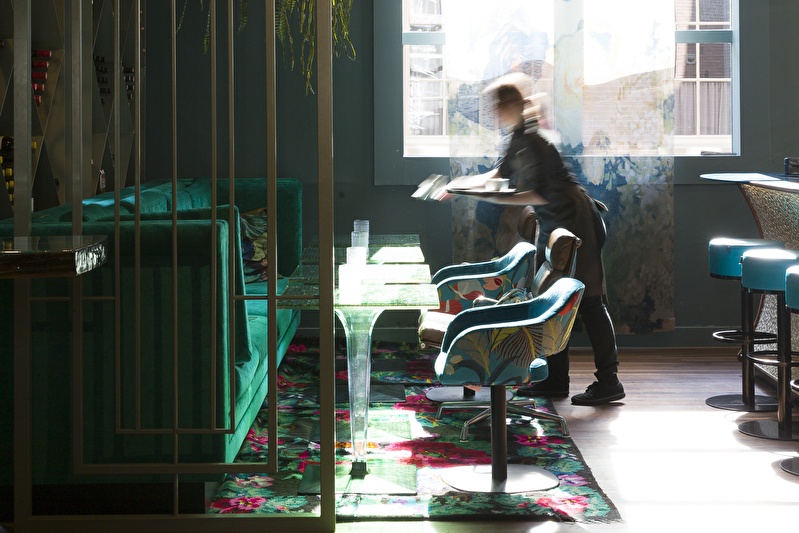 Staats with the 'S' from service
Whether you stay with us for business, come with the family, or have something romantic to celebrate with us, a stay at STAATS should be a (small) party. We think it is very important that our guests really enjoy their stay. Service is our standard.
read here about the STAATS service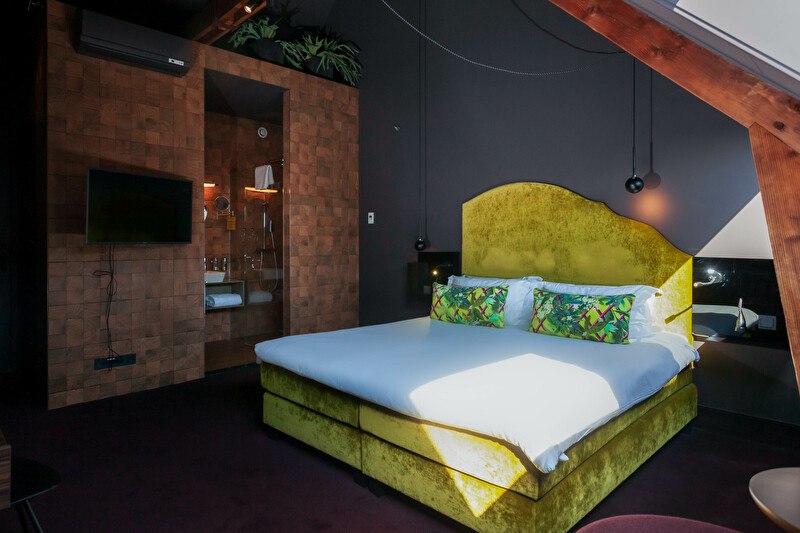 Why book directly with us?
Now that you are here on our website you might as well book your stay directly with us. Better for us and also better for our you:
Guests who book directly enjoy a substantial €8 discount on breakfast. Promocode: BREAKFASTDEAL @ STAATS is already filled in upon reservation

to claim this discount breakfast eneds te be booked directly upon reservation

Our online prices are the same everywhere with the breakfast discount you are always better off booking direct
Also nice: we offer direct bookers better conditions for cancellation. You will have no less than one day longer to cancel your reservation free of charge compared to the conditions offered via Booking Sites
And that's not all: direct bookers receive priority over restaurant reservations
Book directly and complete your profile online. This saves time at checkin; You can even check in and check out online, efficiently and safe
Recurring direct bookers are recognized in our system, so we can give you an extra warm welcome and offer you something extra every now and then.
When you book with us you also have direct contact with our hotel staff. They are always there for our guests, to assist with the reservation, advise on room choice, activities in the city, parking options or whatever you would like to know.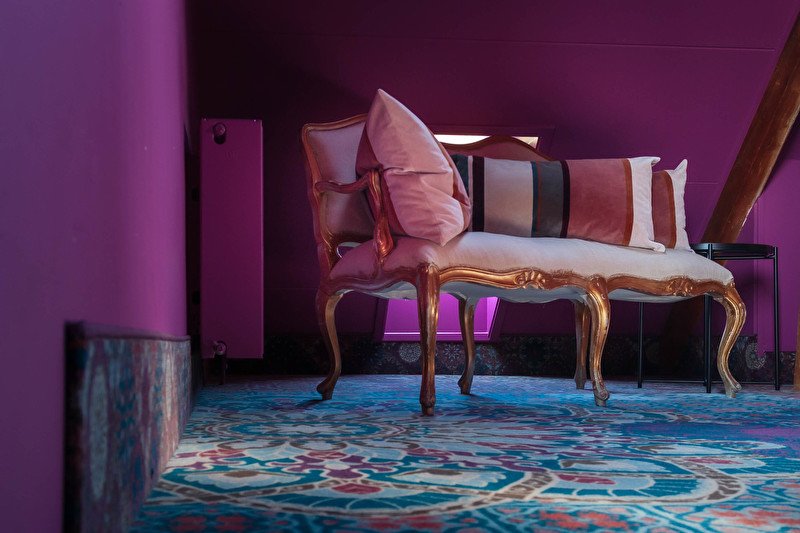 Good to know
Boutique hotel Staats is open 365 days a year, the Front Office is manned from 07:00 am to 11:00 pm. There is always someone from the team available in the hotel even during the night. We use a special emergency number at night that can be called if something is demands imidiate attention.
Checkin is from 3 pm, rooms are guaranteed ready from that time. Do you want to checkin earlier? For a surcharge we ensure that the room is ready earlier.
Checkout is at 11am. Prefer to stay longer? This is possible at additional cost.
Breakfast is on weekdays from 7:30 am. to 10.30 am, weekends and bank holidays from 8 am. to 10:30 am
Room can be booked on the basis of fully flexible rate, then they can be canceled or changed free of charge up to 48 hours before the booked date.
The so-called best-price is usually the non-refundable rate. Consequence is that canceling or changing a non-refundable booking is not possible. And then the entire reservation value is due, without the right to a refund or rescheduling. 
Changes in measures regarding Covid guidelines or a Covid infection are not a valid reason for a refund or a free change for this special rate. However, another person can take your place if you are unable to attend.
For group bookings, different price agreements are made.
Do you want to know everything about our conditions and house rules?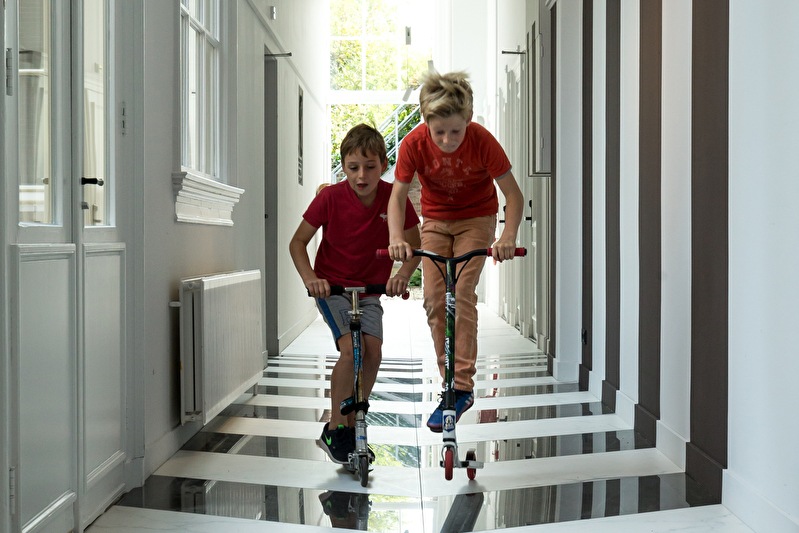 Kids welcome
We are happy to welcome a diverse crowd at Boutiquehotel STAATS and thus we welcome children of all ages.
Our Suites and Junior Suites are ideal family rooms. For children up to the age of twelve a reduced rate applies for an extra bed in the room and for breakfast.
In the living room there is a cupboard with games for the children and in the meeting room you can play ping pong if the room is not used for its original meeting function. The children often enjoy feeding the chickens in the backyard.
Honesty bids us to say that skating in the corridors is no longer possible now that it is decorated with furniture and plants. Let the kids explore the hotel, can they find the hopscotch?
Haarlem is a wonderful city with children of all ages. We are happy to advise on suitable trips.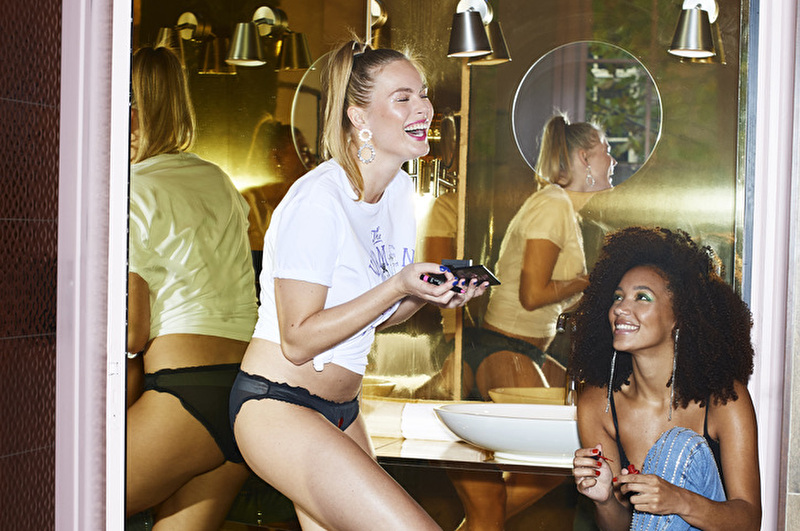 Everyone Welcome
Boutiquehotel Staats is open for everyone.
Our rooms are all different and so are you. Without people from different cultures, backgrounds, and genders we wouldn't exist. We love people in every way. No matter your gender, sexuality, skin color, or who you are. What makes you different makes you beautiful.
At Staats we connect with people and companies from all over the world, every day. We strive to let everyone feel welcome and comfortable, whether you are a guest, an employee or a business relative.
The connection with people and organizations with the same vision is important for us, together we are better.