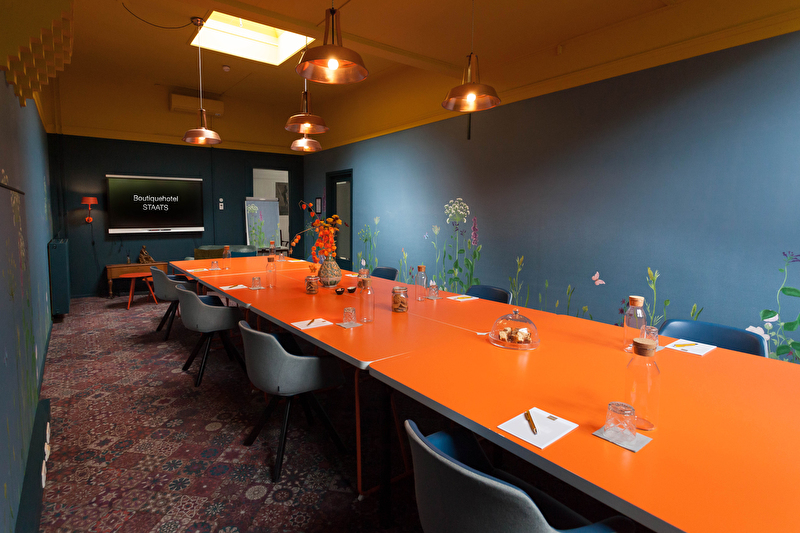 Meetings & Corona guidelines
Especially now that so many employees do not go to the office and work from home, especially now that many consultations take place remotely using digital means, it is CERTAINLY NOW that a meeting in an inspiring location outside the office walls is of added value.
We can guarantee the distance guidelines of 1.5 meters for groups of up to 11 people. Of course we ensure that this is not at the expense of the ambiance of the room. Meetings can be booked with and without an overnight stay. Call us for more information.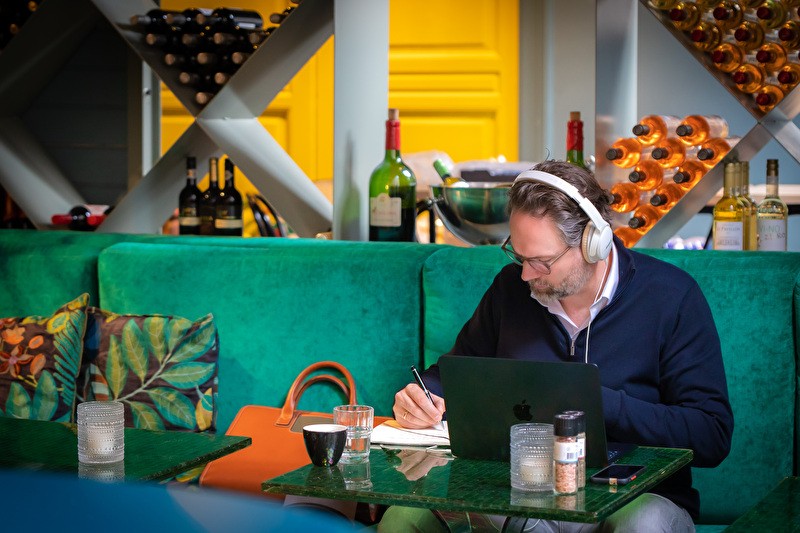 The business traveler feels at home at STAATS
Boutique hotel STAATS is the ideal place to stay for domestic and international business travelers.
For our regular business guests the feeling of home is an important reason to stay with us. No impersonal counters and unnecessary procedures, but an efficient check-in without excess bureaucracy. The business guest can choose whether he stays in his room to work or whether he prefers the public areas outside the room.
Free coffee and tea are available in the living room and lounge, and chilled drinks and savory snacks can be taken from the honesty bar. Of course, Wi-Fi is free and unlimited so you can work throughout the hotel if you want.
If the unlimited enjoyment of the full manu is too much of a thing for the business guest we can usually organise to serve just a main course in stead. This can also be brought to the room.
Many business guests visit us on a regular basis. Of course we are happy to see so many returning guests. If possible we take into account individual preferences with regard to room type, payment method and the way we treat the guest for example.
The location of the hotel close to Haarlem Station and the roads to Amsterdam and Schiphol makes the location easily and efficiently accessible