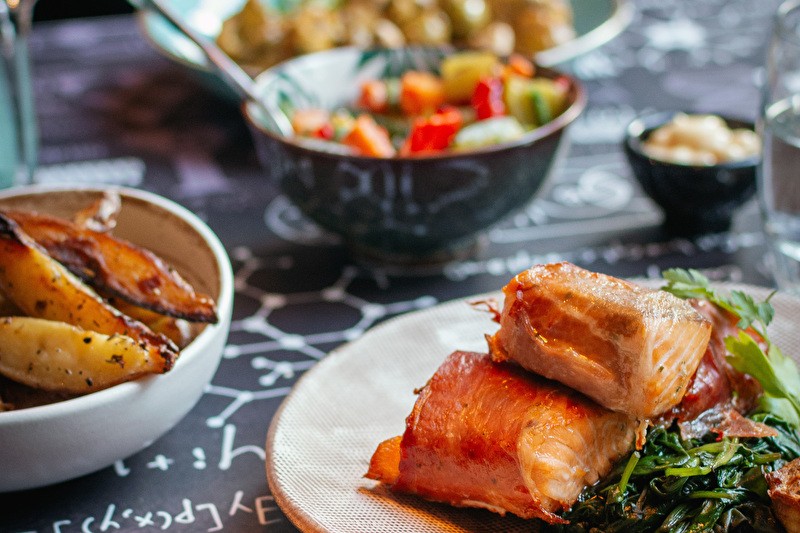 Dinner; Unlimited Enjoyment Menu
From Monday to Thursday, restaurant De Ripper offers an 'Unlimited Enjoyment Menu'.
This includes a nice selection of dishes the size of an appetiser. The guest can make unlimited choices for a fixed menu price.
Dining at De Ripper guarantees extensive dining and being surprised by the special dishes and the open-mindedness of the students.
The kitchen is open from 18.00 to 21.00 and reservation is strongly recommended.
(Closed on Friday, Saturday and Sunday)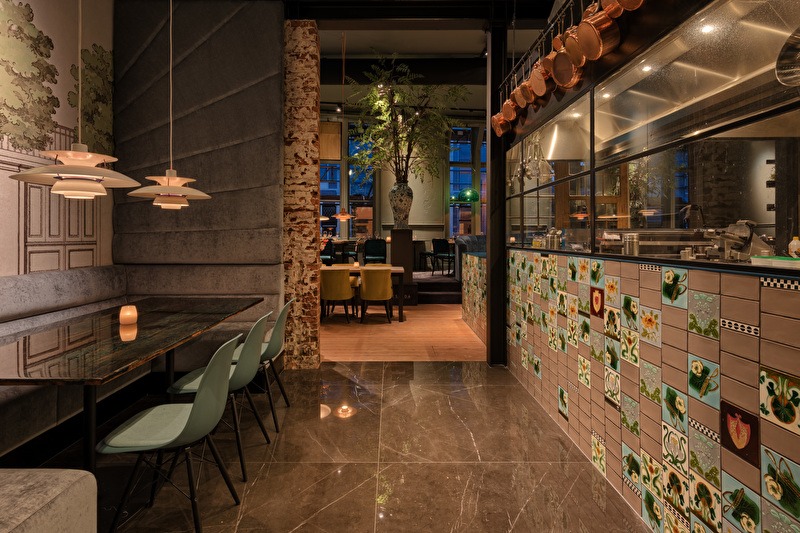 A Very Special Concept
The restaurant trains young people who have dropped out of regular education due to personal circumstances ('an overflowing rucksack'). Here, these young people receive practical training in hospitality and catering. They receive social support and help to get their lives back on track. Thanks to the open kitchen, the kitchen activities are visible and the restaurant guest experiences the training process. Of course, there are sometimes mistakes during the learning process, but understanding the beautiful work that takes place here means that most visitors appreciate the effort that this requires from students and teachers. This restaurant can boast of a long history and has successfully helped many young people to find their way in society. At the same time, restaurant De Ripper is highly rated on review sites and the open-mindedness of the students is often praised.
At the moment they are only open on Monday, Tuesday, Wednesday and Thursday.
For more information, visit www.deripper.nl
The Ripper is well attended by Locals and highly rated. We do not like to disappoint our guests when the restaurant appears to be fully booked upon arrival. Therefore, book on time at https://www.deripper.nl/reserveren/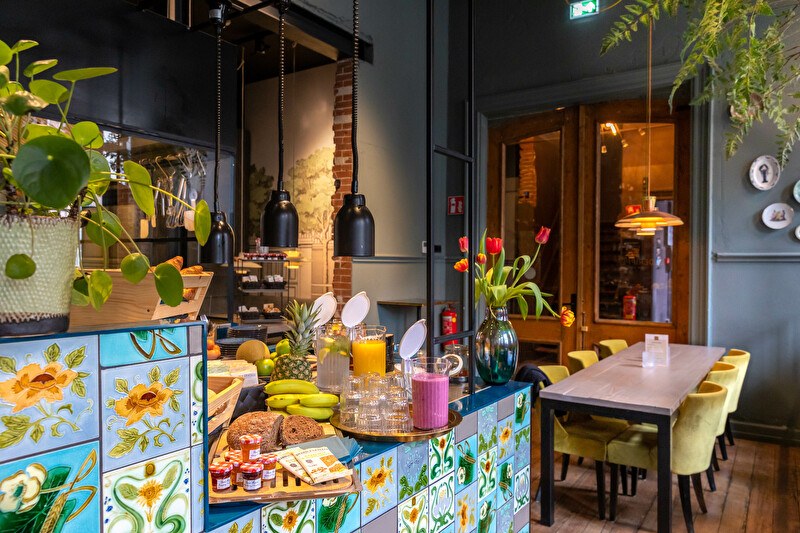 Breakfast
Every day the breakfast chef prepares a nice selection of fresh bread loafs and rolls, croissants, crackers and pastry. Of course with sweet and savory spreads, fresh fruit, yoghurt and home made granola, juices and smoothies. Eggs are prepared according to personal preference, and a tasty pancake or french toast can also be prepared upon request. Coffee and tea can be taken unlimited.
On weekdays, breakfast is available between 07:30 and 10:30.
Breakfast is served from 08:00 to 10:30 on weekends and bank holidays.
Due to the current ever-changing covid measures, the above may be slightly deviated from.
Please ask us how we provide breakfast during your stay.